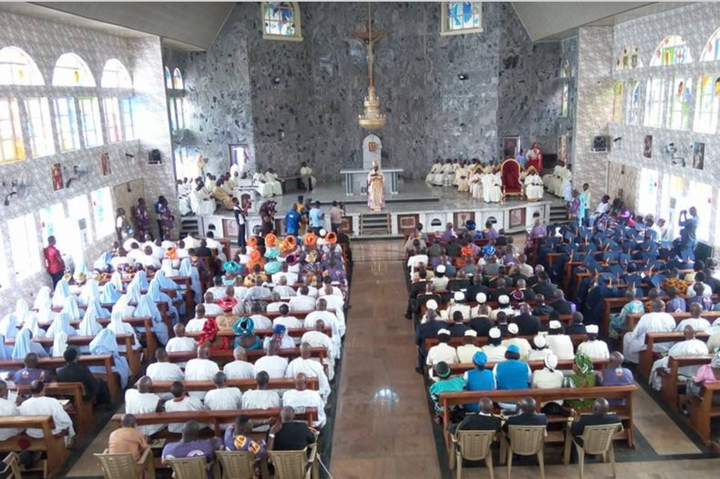 One of the worst-hit aspects of life during this period of the coronavirus pandemic is religion. The novel disease has not only created doubts in the minds of followers of the major religions in Nigeria namely Christianity, Islam and the traditional religions; it has also denied followers their right to freedom of peaceful assembly and association. The atheists have nothing to lose, so life continues in style.
There is no lack of conviction about the fact that African society is a highly religious and superstitious one which is not a bad thing. It works for some people and they can show you shreds of evidence if you care to listen to their testimonies. There is this toughened belief in the world that an unseen supreme being can protect people and bless them. This has stirred up the hunger for some sort of divine intervention and miracles in the circumstances of life. A handful of people who are sick refuse to go to the hospitals or probably leave their hospital beds after a period of delayed recovery to seek healings on crusade grounds and other religious institutions. They also pray and fast for financial breakthroughs and after a while their prayers and supplications get answered. This is how the Nigerian society and also large parts of the world has been running for centuries and it will never change.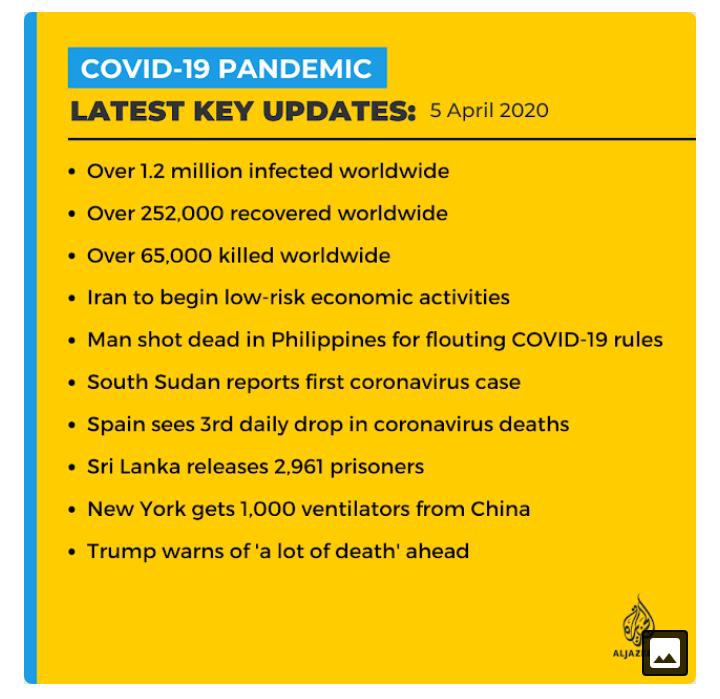 Since the outbreak of the coronavirus across the world, no cleric has been able to line up the patients publicly and heal them immediately. The most renowned clerics with large followings have been strictly observing 'social distancing' by not daring to go close to not only the coronavirus patients but any suspected church member showing similar signs related to ones spoken about by healthcare professionals in awareness campaigns. Some faith-based groups, especially within the Christendom which have enjoyed the biggest attention and ovation in the media, have resorted to supporting the hospitals they discouraged their members from patronizing and instead of using the power of their faith to seek spiritual healing and protection from sicknesses. You must have read about churches admirably donating test kits, PPE, ventilators, ambulances, beds, clothes and large sums of monies to the NCDC to prosecute the war against the common enemy which has one single goal of destroying lives quickly.
Sermons are no more listened to directly from the pulpit within the church premises but via the internet and if you will admit as a believer, a part of you will be asking revolutionary questions about why the dark cloud of the pandemic which has made the world sick and caused the deaths of almost 70,000 people can't be lifted overnight. No cleric is ready to answer that questions and for once, even the most popular traditionalists have been monitoring the situation from a distance as they pray for the West to find a cure so that life can continue. Nigerian clerics also have the habits of making 'New Year Day prophecies' about local and global affairs. Till date, nobody expressly predicted the disease outbreak that was going to change the world and even threaten to bring it to its knees. Right now, no development can be as significant as the virus which emanated from Wuhan, China in December 2019. For the very first time in our lives, wealth, social status, occupation, dreams, aspirations, economic investments, oversea trips and other earthly achievements don't matter anymore as everyone is seeking for survival first. We just want to live through this disaster and then count our losses later. This is like a blockbuster horror movie that was produced from the figment of the imaginations of some top-notch scriptwriters. But this is real, we are the actors in this movie of life and our lives are at stake, so it is not enjoyable.
A couple of Christian clerics have come out with claims of an antidote to the disease but nobody is taking them seriously at all. The scientists and medical research have stolen the attention of the world. Primate Elijah Babatunde Ayodele claims he has an 'anointing oil and holy water' that could heal coronavirus patients in Lagos State. He urged infected people to visit his church premises to collect samples of the materials for usage, According to him, his followers are immune to the virus. Till date, there has been no reasonable update whatsoever about his announcement meaning that nothing worthy of note has happened. Prophet T.B Joshua wasn't missing in the drama. He has a reputation for healing some of the worst sicknesses in the world but this time around, he exercised caution. He didn't consider healing any coronavirus patient as it might be too risky. He went in the direction of a prophecy by claiming that the virus will be no more latest on the 27th of March, 2020. As many awaited the outcome with cynicism, the coronavirus effortlessly spiked in countries like the United States of America, Spain, Italy, United Kingdom and others. To clear all doubts, the patients at the Mainland Hospital Yaba still woke up sick on and after that day. Another personality, Pastor Chukwuemeka Ohanaemere aka Odumeje who is based in Anambra State has been indirectly producing comedy skits on social media by making short video clips of himself threatening the invisible virus. Even one Lagos-based Prophet David Kingleo Elijah who once boasted about going to China to defeat the virus has taken cover for the sake of safety. What manner of disease is this?
The disease has presented us with too many questions but no answers. Scientists are working round the clock with massive funding to find a vaccine for it. While they have been getting close to some impressive results, some clerics that have been swept off their feet by the wave of the disease have been doing what they do best - propagating fear, mass hysteria, fake news and conspiracy theories about the Armageddon. Even the most-schooled followers have abandoned their brains and a sense of history about infectious diseases to help give oxygen to those gross acts of misinformation. Every technological or scientific idea is being suspected. 5G innovation has suddenly become one of the targets of such people. Bill Gates who has expended billions of dollars on public health across the world and specifically in Africa has been labelled one of the agents of the 'Anti-Christ' without these formerly best minds simply investigating what they are being told at least by using secondary sources of data from credible sources.
The scourge of the coronavirus has learnt credence to the postulations of one of the fiercest critics of the church - Ifedayo Olarinde self-styled 'Daddy Freeze' who has always debunked most of the religious doctrines especially the payment of tithes, first fruit, miracles, divorce, and all sort of practices that leaders have been benefiting from. Daddy Freeze operates an online church and has always rated medical science above the miracles displayed in churches. According to him, medical science has performed more healings than the churches. He has always admonished the government to build more hospitals and invest in formal education to preserve lives and better the future of the citizens as done in developed countries. The fact that the patients of coronavirus virus are being housed in isolation centres and not the state of the art churches has given the 43-year-old controversial broadcaster the need momentum he needs to carry on with his attacks on pastors.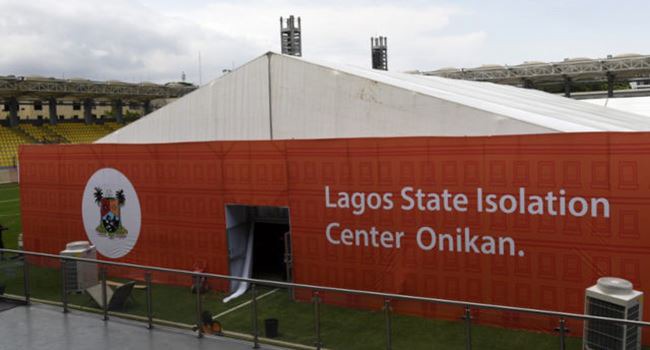 The world is not ending any time soon as Pastor Matthew Ashimolowo recently preached while responding to the trending conspiracy theories. Even the Spanish Flu which killed 50 million people with a confirmed number of 500 million cases in 1918, a far higher fatality rate compared to the coronavirus couldn't end the world. The Black Disease that brutally eliminated infected people hours after showing symptoms failed to end the human race. Life will continue including the efficacy of religion amid the crucial doubts created by this emergency period we are living in.
This period of trial and tribulations doesn't mean the death of religion. As a Christian, I believe it doesn't stipulate the non-existence of God in any way. It only shows that God tends to work in mysterious ways that men can comprehend no matter how they try. No matter how much they study God, they can't fully understand his antics. Even in the Holy Bible, it was stated that the foolishness of God is wiser than men and His weakness is stronger than men. After this gory experience, some believers who might have lost their loved ones might backslide but the strong will remain and suppress the critical and deep doubts created in their minds by the presently incurable disease.