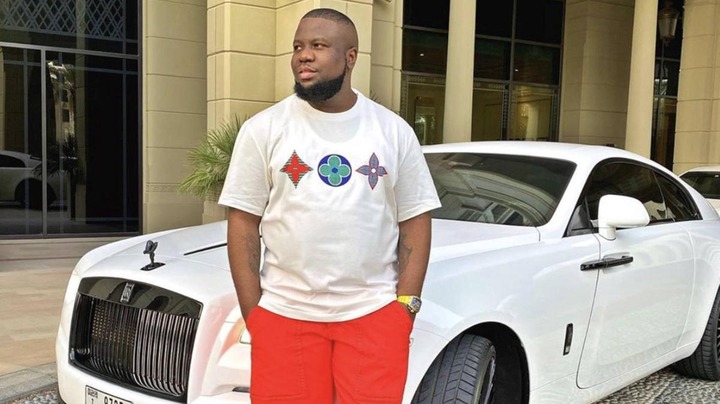 Picture: Raymond Abass aka Hushpuppi
It's no news that Ramon Abass aka Hushpuppi, has been arrested by the Dubai Police Force alongside 12 others. They claim the social media star defrauded almost 2 million people of about N168 billion. His arrest isn't coming as a rude shock to anybody, it was a matter of when it was going to happen. Hushpuppi made a costly mistake he might end up regretting for the rest of his life.
His misstep is similar to the events that led to the downfall of the Colombian drug, lord Pablo Escobar. This is centred around their quest for fame and prominence in the society, rather than staying in hiding as most people with unclean hands do.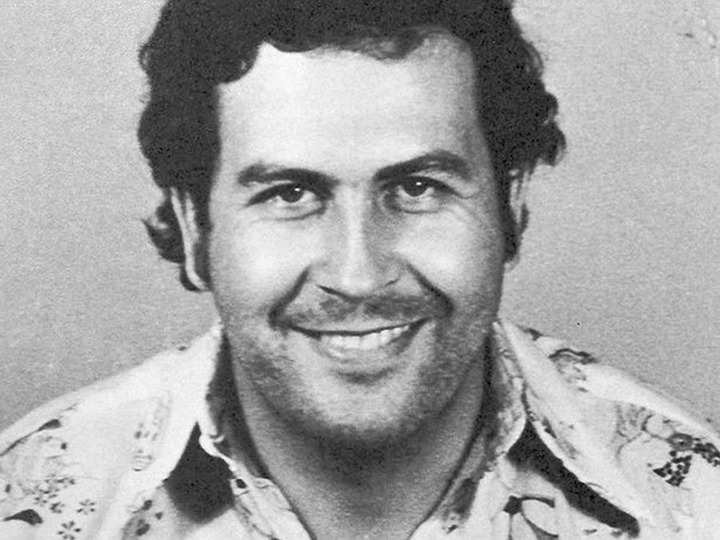 Picture: Colombian druglord, Pablo Escobar
Pablo Escobar till date remains the wealthiest criminal in history. He was dubbed the 'King of Cocaine'. But this isn't an enviable record. After making US$30 billion by the time of his death from the illicit trade of drugs, he decided to venture into politics by running for a parliamentary seat in 1982. This move irked the Americans who felt he was going to grow within the ranks and might end up being the president of the country since he had the financial prowess to prosecute an election of that magnitude. The major fear of the Americans was that drug trafficking in Colombia was going to be legalized with a criminal like Pablo Escobar, at the helm of affairs. Back in those days, the U.S was at the receiving end of the drug trade in Colombia as the North American country was the market for cocaine produced in Colombia. So in essence, if Pablo Escobar, had maintained a low profile, staying off the media as well as politics, there is a high possibility that he would have lived longer than the age of 44.
Hushpuppi falls in the same category. After being born into an average family in Lagos State with financial limitations. He grew up with the urge to break the yolk of poverty in his life but later realized how herculean the task might be considering the economic challenges in the country. Somehow along the line, he took to the business of internet fraud and started raking in money. The young man was not ready to be quiet about his questionable successes. He flaunted them in the face of whosoever cared to look at his direction. He must have gathered inspiration from corrupt politicians who will rob the state blind, and later parade themselves like progressive elder statesmen. He flaunted the latest cars, wore the most expensive designer wears money could buy, drank the rarest wines and ate the best foreign dishes. Many called him the 'Gucci Ambassador' due to his obsession with the designer. He craved to be a leading voice on social media and he started achieving his aim with millions of people following him.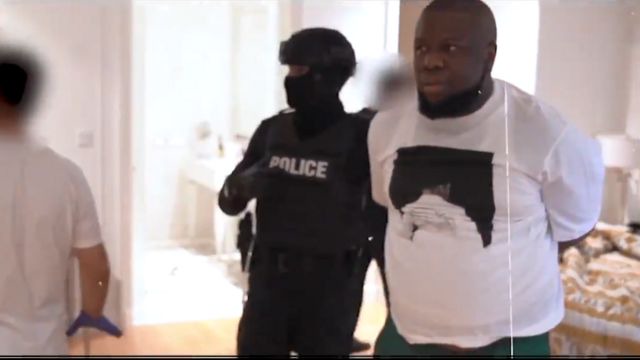 Picture: Hushpuppi at the point of arrest
I can remember vividly in the year 2017 when he challenged superstar singer, Davido, to flex muscles with him financially. The fight was big on social media. Because Davido was involved, Hushpuppi was able to announce himself to the outside world that a supposed moneybag like him is in existence. He posted a receipt of his the bills he incurred at a Lagos club and it was almost N2 million in just one night. Hushpuppi made a bold statement on social media. He gained thousands of followers and many started begging him for funds. From that day onward, he started projecting himself more online. Many young people aspired to be like him. They enjoyed the sight of his vacations, world tour, visit fancy hotels, exotic cars, fashion taste and his luxurious life in general. He dragged the internet space with buzzing celebrities in Nigeria and gave them a good run for their monies.
Almost a year before he was arrested, he dabbled into several trending issues on social media and the blogs gave him the needed voice. The biggest microblog on Instagram in the Nigerian media space, Instablog9ja, had a way of always sharing his social media contributions to issues and many formed opinions from his views. He started to regard himself as an influencer and he mocked the poor regularly, especially those who tried to troll him on social media. He once claimed during a parley with the controversial OAP, Daddy Freeze, that the salary of his driver is equal to that of a State Commissioner in Nigeria. Daddy Freeze did a short documentary of the upscale life of Hushpuppi and this garnered thousands of views on YouTube. Hushpuppi's life was beautiful and admirable, but the source of income was perpetually suspicious, at least, for someone that was barely educated and hardly speaks intelligently. In June 2020, the news later emerged that Hushpuppi had gone the way of other suspected fraudsters and crime lords. The police swooped in on him after reportedly investigating him for 4 months. So many incriminating materials were found on him and there are rumours that he could be spending years behind bars if found guilty by the court.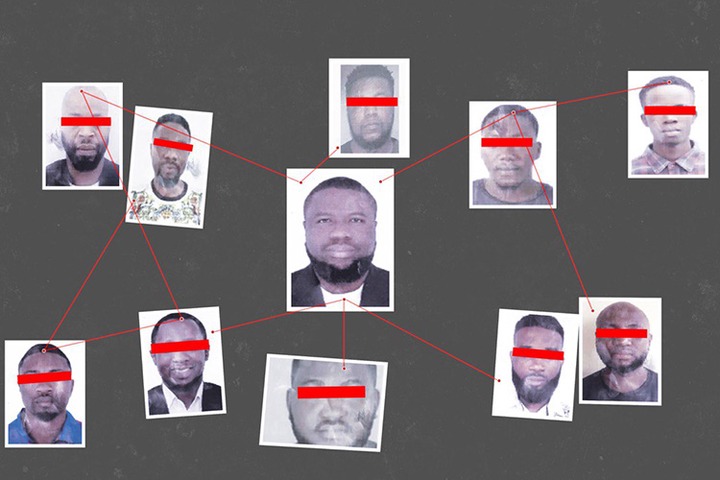 Picture: Hushpuppi and his alleged gang members
Hushpuppi might never be left off the hook. He could have stood a chance of escaping justice if he was nabbed by security operatives in Nigeria who would have done a media trial of him and they probably grab their share of his loot, only to later free him. His quest for fame and public validation and acceptance killed him. Hushpuppi was pursuing a lost cause on social media. He wanted to be the voice of the internet fraudsters online. He gave them the courage to come public and show their ill-gotten wealth without any decent explanation about the source of it. He made the hard-workers in Nigeria making peanuts as monthly salaries look stupid.
Many of those earning low wages legally started feeling stupid. Hushpuppi became the yardstick for measuring success among young Nigerians. He raised the bar of success so high but it was never going to be for long. He was only digging his grave gradually. As thousands of people followed him, security operatives and other crime investigators also joined them and started looking for a shred of hard evidence they could use to nail him and they finally did. If he ever gets out of this unscathed which is almost impossible, he will learn to keep a low profile. His attention-seeking efforts and bid to become a social media influencer have been counterproductive.
Let's face the truth, Hushpuppi isn't the biggest internet fraudster in Nigeria, there are many more big fishes slipping under the radar of the prying eyes of security operatives. Some of them might go scot-free at the end of the way because they have refused to showcase their wealth and have been able to establish some business fronts to divert the attention of people. Is this the end of the Hushpuppi brand? Well nobody knows, only time will tell. But for the meantime, his story will serve as a lesson to all the fraudsters flaunting their wealth on social media and seeking public attention.