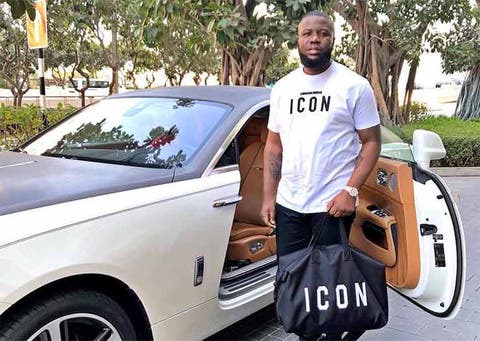 Several days after the arrest of Raymond Abbas aka Hushpuppi, the 37-year-old alleged internet fraudster is still stealing the headlines effortlessly. This might not be far from the social media popularity he has gained in the last 5 years. Hushpuppi is so relevant in the media that his arrest has also being politicized by the major political parties - PDP and APC.
He is presently facing trial in the United States of America for crimes bordering on Business Email Compromise, BEC. He has hired a reputable lawyer and the world is watching to see how the judicial process plays out. But with the cast-iron evidence against Hushpuppi, there is the likelihood that the pendulum might swing against his favour.
The ordeal of Hushpuppi is good news for Nigerians both at home and abroad. We have a dire leadership challenge in Nigeria. The leadership vacuum has also affected the quality of followers. This is because bad leaders will also produce like-minded followers and vice-versa. Since most leaders will always graduate from the followership circle in every society, Nigeria might be doomed. In the political space, there is hardly any leader to look up to. Most of our frontliners have their names and hands soiled with fraud and other sharp practices. The get-rich-quick syndrome is rife in Nigeria and it has set us back economically.
Most economic ideas and capital projects set up by the government have provided avenues for people to loot money ruthlessly. It has become apparent that the reason why some people are so rich in Nigeria, can be directly linked with the high poverty rate in the country. The present predicament of the suspended Acting Chairman of the Economic and Financial Crimes Commission, Ibrahim Magu, speaks volume of the endemic nature of fraud in Nigeria. Inexplicable and questionable sources of wealth have become the order of the day. These people end up being political leaders, as they buy their way to the top. When they get there, the fraud continues on a bigger scale and the people become their victims.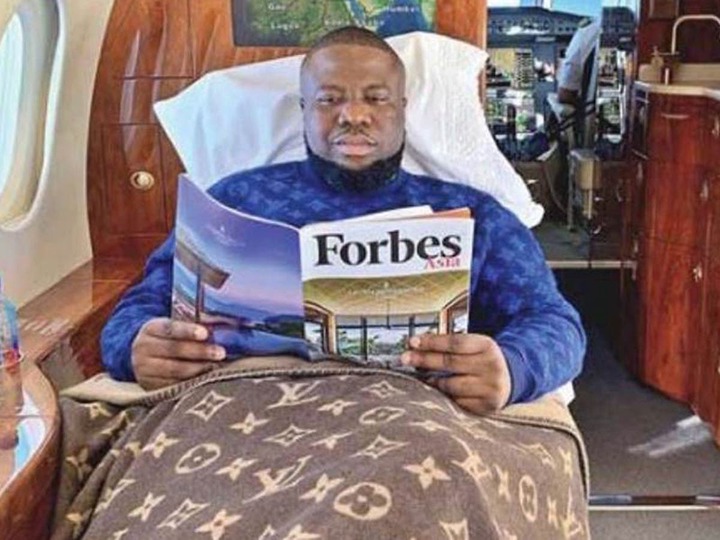 How does Hushpuppi come in? Hushpuppi represents the class of lazy Nigerian youths who are seeking justifications to commit crimes. They have a textbook of reasons on why they are the way they are. They blame their paths in life on the country, the economy, politicians, poverty and generally inadequate opportunities in life. The wealth and the ostentatious lifestyle he flaunts on social media, serve as an inspiration to the younger ones facing limitations based on their poor family background. Hushpuppi wasn't only uploading multimedia contents online and gathering over a million followers on Instagram specifically, he was also generating motivational speeches.
He once told the story of his humble beginning and how he lost a family member to a very treatable disease, slept in an uncompleted building and others. This sort of appeal to emotions resonated well among Nigerians who are attracted to such stories. At least, Nollywood portrays grass to grace stories till this day. Many engaging in legitimate jobs felt stupid seeing Hushpuppi live his dreams with limited education. They talked about him and contemplated venturing into internet fraud as they passed through their daily life struggles. In no time, they started seeing sense in the claims of Hushpuppi that the Nigerian social system is wired against the masses. They soon began to feel 'everybody might be into fraud either directly or indirectly. In the Yoruba parlance, they will say 'gbogo wa ni ole' meaning; 'we are all thieves'.
With the fraudulent schemes of politicians being unravelled on the pages of newspapers, it soon became very believable that 'we are all fraudsters' but the type of victims only makes up the difference. While the Nigerian politicians focused on local victims, the internet fraudsters popularly known as 'Yahoo Boys' focused on international victims. To a large extent, these views might be valid but we are not all thieves, they are good people in Nigeria working hard to legitimately make ends meet and also better the lives of others.
Apart from this, Hushpuppi's popularity and dominance in the social media space also bastardized the orientation of the younger ones. The younger ones who are mostly inexperienced about life try to believe whatever they see on social media and the broadcast media and more. They are lost in the kind of movies they watch, the fancy stories they read in best-seller novels and also music videos. But believe me, most of these contents are about make-believe, they are not real. The dark, ugly and dirty corners are mostly edited off to tell stories that suit the narrative of the producer, director or writer of such contents. Majority of Nigerian youths started seeing more hope in their laptops and the internet. But they were not concerned about information technology but a fraud. They never cared about developing basic or technical skills that could better their lives. Most of them feel they could replicate the feat of Hushpuppi and also surpass his records if they are steadfast in the game of fraud.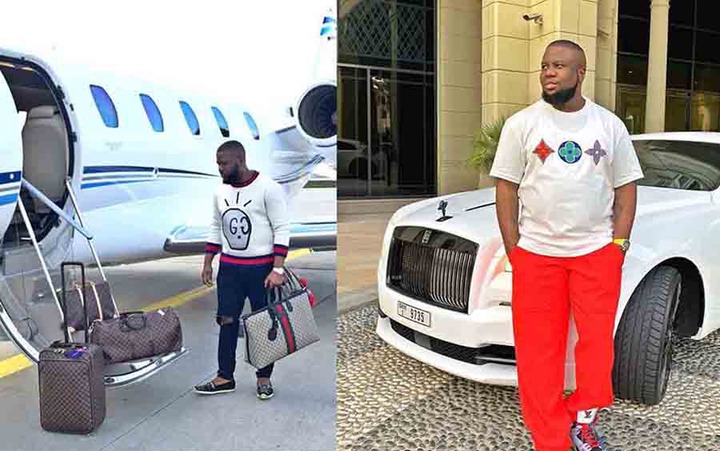 As Hushpuppi continued to work freely across the world and also mock celebrities, calling them broke; many started to feel karma wasn't real. They became deluded about justice taking its cause one day. The defects in the Nigerian judicial system reinforced their beliefs. It was as if you could commit crimes and never face the consequences of the law. With this kind of belief system, more people ventured into fraud blindly. As the business frustrated them, many started taking to alcohol and hard drugs to develop the mental strength to deal with the uncertain game. If you undertake a survey among Nigerian youths today on the dreams and aspirations of people, you will realize that almost all the participants of the survey want to get rich and live big, but most of them have no reasonable means of achieving such dreams. In Lagos for example, most able-bodied youths who are supposed to be contributing their little quotas to the economic development of Nigeria are aimlessly gallivanting around the street looking for their big break in the crime world.
This kind of orientation is dangerous for the future of Nigeria because the youth population is in the majority. They are supposed to be the leaders of tomorrow although this saying appears to have been changed by tired legs refusing to bow out from the corridors of power. We need a society that abhors unexplained wealth but celebrates hard work no matter the small fruits it bears.
In conclusion, the arrest/prosecution/downfall of Huspuppi, Woodberry and his team members give us another avenue for retrospection and change of orientation. It is a reminder to those engaging in internet fraud that the hands of the law might one day catch up with them no matter where they are hiding. Its also a wake-up call that legitimate work, no matter the proceeds, is peaceful, honourable and golden. Nigerians are not criminals. Nigeria youths are good people with fighting spirits. If we don't change, Nigerians will face limited economic opportunities in the international system. Already, a company in Dubai is discriminating against us in the area of recruitment, for obvious reasons.
Hushpuppi's arrest will certainly not end fraud in Nigeria but it is a great setback to the proclamation of the gospel of internet fraud and other criminal activities among Nigerians.