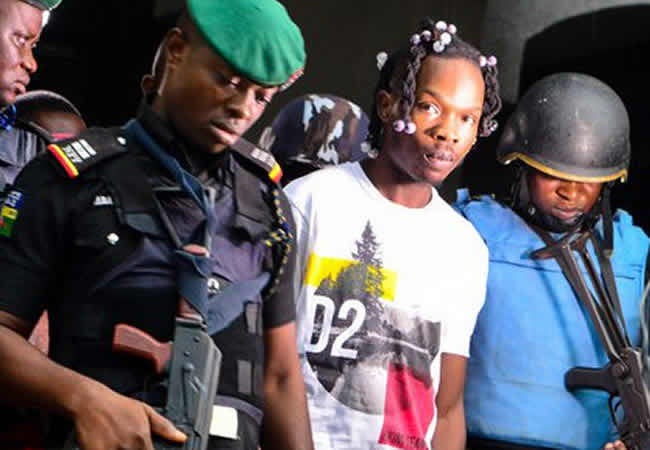 Nigerian rapper, Afeez Fashola aka Naira Marley once bragged that he was arrested 124 times by the United Kingdom police. This claim sent Twitter into a frenzy as many disbelieved his revelation. In no time, the 25-year old UK returnee who preaches obscenities in his songs started to live up to expectations.
Naira Marley took to his Twitter account to defend internet scam in April 2019 when the country's foremost anti-graft body, the Economic and Financial Crimes Commission, EFCC was staging a nationwide clampdown on internet fraudsters popularly known as 'Yahoo Bois'. As his tweet became a subject of hot debate online, Naira Marley would later decide to leverage on the controversy to market his music. He rushed to the studio and recorded a song - 'Am I A Yahoo Boy' in glorification of internet scam. He featured his close friend and industry colleague, Zlatan Ibile whose house he was squatting then. Naira Marley didn't stop at recording the controversial song, he shot the visuals to massively promote it. The song caused a resounding storm on social media and Naira Marley was arrested by the EFCC which enlists police officers in its operations. Zlatan Ibile, Rahman Jago and one other person were picked up and paraded by the anti-graft body for alleged internet scam. While others were released some days later, Naira Marley was charged to court for alleged credit card fraud and identity theft. He spent several weeks at the Ikoyi Prisons in Lagos State before meeting his bail conditions. The case is still being heard in court. Naira Marley's run-ins with the law enforcement agents will later lead to his breakthrough in the music industry.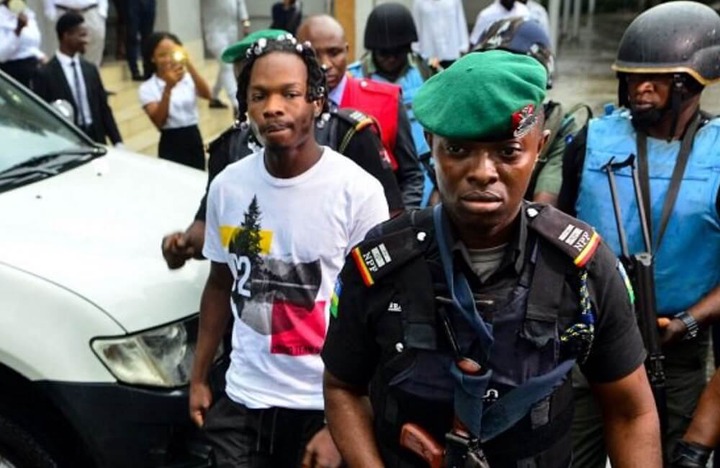 While Naira Marley released some hit songs and amassed millions of fans, news broke one evening on the 16th of December, 2019 that the Lagos State Magistrate Court had called for his arrest for failing to appear in court over a case of alleged car theft. According to reports, Naira Marley, his brothers and cousins allegedly attacked a car owner who obstructed their motorcade while the musician was spraying money on the street. They reportedly hijacked his car and drove it away. Naira Marley in his usual style mocked the news report on social media but the case never went away. The court insisted on his arrest by the police. The case was later settled out of court.
Naira Marley, a promoter of the Marlian outlaw ideology who loves to smoke Indian Hemp, drink heavily and sleep with numerous women went trouble-free for some months. But fast-forward to April 2020, Naira Marley who is like a piece of metal would later find its counterpart, the police representing a magnet and then stick to it. The dreads-rocking star briskly attended the 42nd birthday party of Abdulrasheed Bello aka JJC Skillz as organized by his actress wife, Funke Akindele to honour him. It should be noted that Naira Marley lives in the same estate with the actress. The house party which was publicized on social media and attended by over 20 people flouted the Lagos State emergency directive on social distancing and lockdown to combat the coronavirus pandemic. Funke Akindele and her husband were later arrested by the police and arraigned in court where they were punished. Naira Marley, the trouble-magnet and regular customer of the Nigeria Police Force was summoned by the security outfit and detained. He will be arraigned in court tomorrow.
His three different ordeals with the law have sparked conversations on social media with many tagging the unprecedented union as a "marriage made in heaven".
Funny enough, Naira Marley is always unscathed and unperturbed in the face of trouble with law enforcement agents, he lives through it and comes out stronger with a hit song that narrates his story to the outside world.