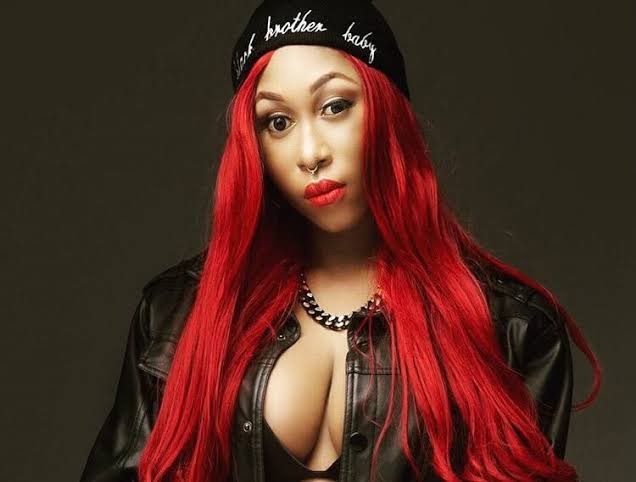 In the last couple of hours, Nigerian singer, Cynthia Morgan, has been trending on social media. This time around, it's not about her music, but revelations about her former management, Northside Entertainment Inc. She accused the senior brother of the PSquare brothers - Jude 'Engees' Okoye of exploiting her under his label and also taking her identity away. This forced her to return last year under the new name, Madrina.
Since she made the startling revelations, her gist has been trending on social media with Jude Okoye being vilified. Meanwhile, her former manager Joy Tongo isn't on her side. Joy Tongo has been discrediting the claims of Cynthia Morgan. She claims Cynthia Morgan, ruined her career with her own hands and that the 28-year-old is owing Jude Okoye over N40 million, while she also owes her a sum of $30,000. Away from all distractions and fruitless conversations, the major focus right now should be how to revive the career of Cynthia Morgan. The reggae and dancehall artiste has since returned to her hometown, Edo State, to focus on her health. She was reportedly down with unknown illness but has recovered.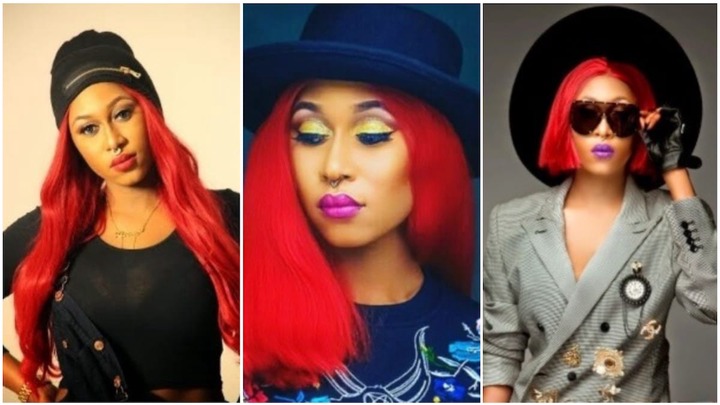 Cynthia Morgan is a girl with immense musical talents. She is single, young and this beautiful. All these features support the fact that she could still make a comeback and possibly reclaim her spot in the music industry. Below are some measures Cynthia Morgan could exploit to get her life back and be big again:
(1) Embracing the media:
By going public with her emotional story, the world appears to be queuing behind her in full support. They want to hear of her challenges and find something to burn data on. Cynthia Morgan can grant more interviews with journalists in a controlled way. She needs to work with PR professionals who will help her choreograph her activities in the media. This will protect her from unguarded statements and lawsuits. People need to be reminded that she is still very much around. She needs to curry as much as sympathy that she could get as well as favour right now.
(2) Record good music and promote:
Cynthia Morgan is known for making music and not telling stories online. She needs to keep her eyes on the ball. Music is her selling point. Telling her stories is just a vehicle to convey her back to stardom. Cynthia Morgan needs to hook up with her former producer, Tony Ross and other dope producers to make good music. Due to her condition, several names might be willing to work with her at reduced prices or for free. She could either take us to the dance floors as she has always done or rap about her life experiences like Eminem, 2Pac and Biggie did during their days. She has the ears of everybody already and she could also broadcast her products via her social media pages.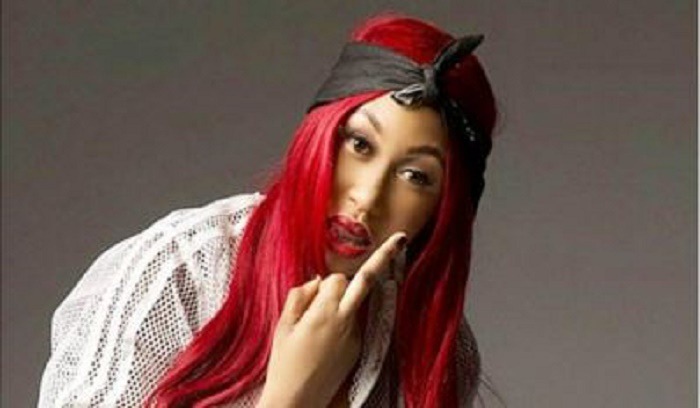 (3) Collaborate with a big name in the music industry:
Since her story dropped, Cynthia Morgan has earned the sympathy and attention of Peter Okoye, Slimcase, Davido and other buzzing musicians in Nigeria. She could reach out to them privately for support. Someone like the ace producer, Don Jazzy has a big heart and he will be willing to support her. He would also use his platform to pluck some low hanging fruits. A collabo with her Edo brother, Rema might be nice to the ears. Davido is another philanthropist. As long as the attention of the media is on u, Davido might be interested in dealing with you. He did that with singer Lita after Olamide dropped him from his label. Cynthia Morgan could talk to the father of three. He has the machinery to revive her career if he is so willing. The self-acclaimed African giant, Burna Boy, who used to have a good working relationship with her could also be of help. Burna Boy has been bragging of raking in too much money in recent times.
(4) She needs to start attending shows again after the pandemic:
Musical shows might still need the services of Cynthia Morgan more than she thinks. Songs like "I'm Taken', 'Ojoro', 'Don't Break My Heart", "Lead Me On", "Popori", "Baby Mama", "German Juice", "Simati Niya", and others could still light up events after the coronavirus pandemic. They will give Nigerians the throwback feel. She could leverage those platforms to promote her new songs. This will earn her a few bucks to take care of herself and push her music.
(5) Return to Lagos:
It is difficult to pursue music from outside Lagos State, the capital of the entertainment industry in Nigeria. Cynthia Morgan might consider returning to the financial epicentre of Nigeria to continue from where she stopped. She is a brand on her own. She doesn't need much introduction. She has the contacts already. She is still a celebrity. She just needs to prove to the music audience that she hasn't lost the magic she used in thrilling them years back. With concerted efforts and consistency, she could cement her stay at the top in no time.
(6) Reclaim her identity:
This step could be taken first if possible. The only challenge is that legal battles could take years in Nigeria due to the institutional inadequacies of the Nigerian judiciary. This might be very expensive, time-consuming and detrimental to her rebuilding process. Her new identity - Madrina isn't working. It doesn't resonate well in the entertainment industry. Cynthia Morgan is who we all know. Building popularity around Madrina might waste time or be unsuccessful. She needs to drag Jude Okoye to court to win back her identity, or probably reach a peaceful settlement with him to get her identity back. This will help advance the course of her comeback.
I wish Cynthia Morgan good luck in her journey back to the top where she belongs. She is a fantastic singer and I strongly believe she has more in stock for her teeming fans across Nigeria and the world. If all the above steps are taken in a well-measured way, she could make a bold statement about her return in no time.