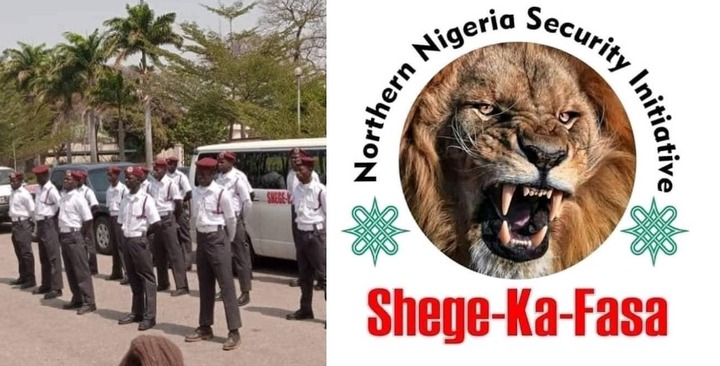 Three days ago, a replica of the South-western Security Network, Operation Amotekun was launched in Kaduna State, the northern part of Nigeria by the Coalition of the Northern Group. The security outfit was codenamed Operation 'Shege Ka Fasa' A couple of its officials were mistaken for operatives of the Vehicle Inspection Office, VIO due to their uniforms posed in front of a bus which had the logo of an angry lion. This bears many similarities with that of Amotekun.
The media gave the event of the launch what was close to the attention given to Amotekun but the results were different. While Amotekun entailed the attendance of three South-west governors at the launch, Operation 'Shege Ka Fasa' had no notable figure in attendance but the press statement seemed promising.
The first indication that there was going to be a problem was the fact that the leadership of the Kaduna State Police Command claimed ignorance of the existence of the group. On a normal day, after such an initiative has been floated, the next step is to get important personalities, consultants, influencers and opinion leaders to talk about it; this tends to widen the publicity and enlighten people about its societal relevance. In the case of this operation, everybody seemed to have avoided it like the CoronaVirus. This was the second indication that the Shege Ka Fasa outfit could have even failed before it was conceived as a security measure.
Gradually, mixed reactions started surfacing while the Northern State Governors Forum maintained radio silence. While the Arewa Youth Forum supported it, the Joint Action Committee of Northern Youth Association dissociated itself from it. This was then followed by the voice of one of the biggest political influencers in the northern region in the person of the Sultan of Sokoto, Sa'ad Abubakar. He publicly trashed the proposed security outfit and even called on their leaders to call them to order.
The group soon started drowning due to lack of support and endorsement from the general public. The issue wasn't even found worthy of attracting wide social media conversations like Amotekun did for weeks. It was almost as if some northern influencers were ashamed of it but that wasn't the last nail on its coffin. The last carpenter with the big hammer and giant nail was the governor of Kano State, Umar Ganduje who described it as 'unnecessary' while visiting the Presidential Villa in Abuja.
Since Ganduje spoke, the group has turned to an orphan which magically surfaced. The brains behind it appear to have been counting their financial losses and wondering why the novel idea can't flourish like the Amotekun which resulted to severe pressure being mounted on the Federal Government to accept it following a cold shoulder it gave.
For now, the dying idea of Operation 'Shege Ka Fasa' has become a joke on social media even though it isn't funny. Some of the pictures will soon be adapted for memes online.