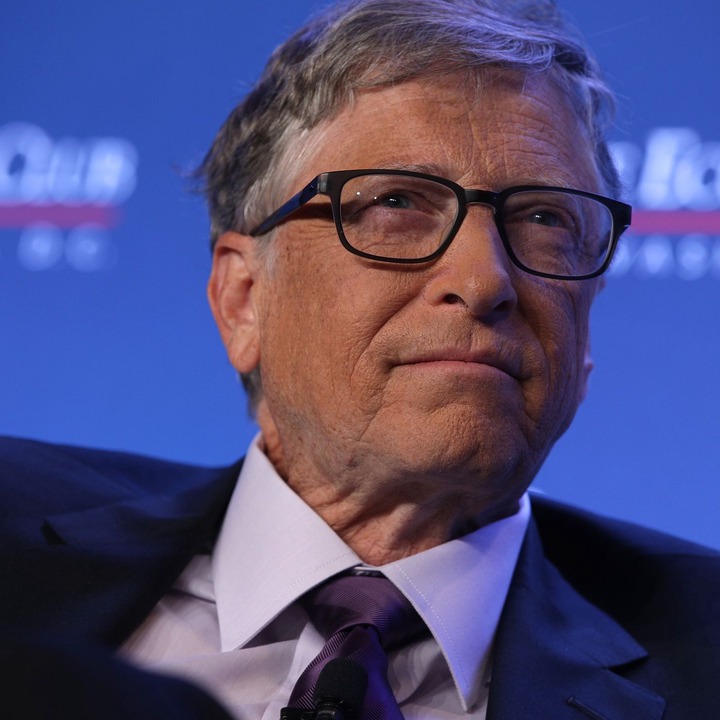 Picture: Bill Gates
Coronavirus is a huge global issue which has created mass hysteria. The crisis of the pandemic has been followed by an infodemic of fake news aggravated by the growth of the Internet, and advancement in technology. Every netizen is like a journalist nowadays, and everyone seems to own a media outfit. The crisis of Covid-19 has birthed speculations and unfounded allegations. The disease has been maliciously linked to 5G masts, causing many destructions of I.T infrastructures in the United Kingdom.
One conspiracy theory that has refused to go away, is the active role of Bill Gates in the coronavirus outbreak. He has been accused of having a vested interest in the spread and cure of the disease. Some quarters have also alleged that he belongs to a 'New World Order' seeking to control the world and facilitate the Armageddon. Ridiculously, some conspiracy theorists have also postulated that Bill Gates is part of a grand scheme to reduce the population of the world extensively. All these will be addressed in this piece on a blow by blow note.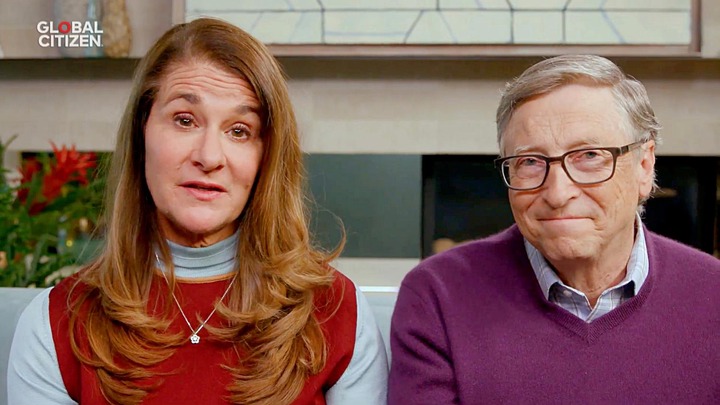 Picture: Bill Gates and his wife, Melinda
Who is Bill Gates?
Bill Gates, 64, is the co-founder of computing giant, Microsoft, and he is now the second richest person in the world according to Forbes with a net worth in excess of $103 billion. The American is also one of the top philanthropists in the world, extensively helping to build weak healthcare systems in Africa. As of 2018, Bill Gates and his wife, Melinda, had donated $36 million to the foundation they run together. The foundation - Bill and Melinda Gates Foundation, which is the largest private foundation in the world, works to assist people in leading healthy and productive lives. Across Africa, it has been tackling healthcare challenges, hunger and extreme poverty. Last year, the couple donated $4.78 billion to the foundation.
What sparked conspiracy theories?
Bill Gates for decades has been interested in public health, and he has a long history with vaccination programs. He was contributed immensely to health research programmes focusing on tackling diseases and mortality rates. This has made him one of the top players in the global health sector. While delivering a TED Talk in 2015, Bill Gates said viruses posed the greatest risk of global catastrophe compared to other threats. He forecasted the event of another infectious disease outbreak in the coming years. He submitted that if any occurrence will kill millions of people across the world, it will not be nuclear warfare, but 'microbes'. He further explained that the next epidemic might be one in which infected people with mild symptoms might appear in public spaces and spread the disease seamlessly. He urged the world leaders to invest in health infrastructures in anticipation for another disease outbreak like the Spanish Flu which killed over 50 million globally, and also the Ebola Disease Virus of 2014 which has contained. The accuracy of his predictions, which is the harsh reality of today stunned the world, and it stirred up outrageous speculations.
Additionally, the activities of Bill Gates to raise an alarm about a disease outbreak didn't stop after the 2015 TED Talk. He backed it up with actions and lobbying. Recently, the Wall Street Journal reported that Bill Gates warned the U.S president, Donald Trump about the dangers of a pandemic in December 2016 before he assumed office. He was also reported to have met with other 2016 presidential candidates to raise awareness about preparedness for a major disease outbreak.
On the 18th of March, 2020, a harmless public interview of Bill Gates on Reddit backfired. It should be noted that the software developer had before that time made frequent appearances on Reddit. When quizzed by the public about the biting issue - coronavirus, Bill Gates suggested that countries might introduce 'digital certificates' to ascertain the health status of people. This digital certificate according to him will indicate those who have been infected by the virus, those that recovered or those who have been vaccinated. He was later misquoted to have meant that he wanted to introduce microchip implants to combat the disease. I.T gurus have said there is no microchip small enough to be accommodated in a vaccine. One of the prominent pastors in Nigeria named Pastor Chris Oyakhilome of the Christ Embassy came across one of the conspiracy articles, and he spread it further using his influence and channels.
As his name continues to feature in conspiracy theories, Bill Gates whose philanthropic acts should qualify him for an 'angel' has been labelled the 'anti-Christ or the devil'. Not too long ago, a group of demonstrators hit the streets in Melbourne, Australia and Texas, the United States calling for the arrest of Bill Gates.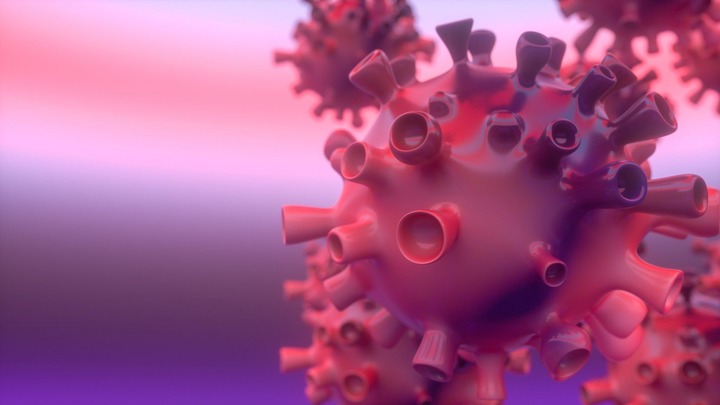 Facts, fiction and fears
With the number of worldwide infections reaching 4.26 million people, over 292,000 others dead, economic losses projected to hit $2.7 trillion globally, amidst an absence of a vaccine; the world has been searching for explanations and mostly in the wrong directions. The vacuum of answers has been filled with fake news. Till date, there is no concrete piece of information linking Bill Gates to some insidious plans to either depopulate or control the world. Nothing worthy of note ties him to the contentious report that the virus was harvested from animals, and manipulated in a Wuhan laboratory in China to attack human cells. Due to the liberalization of the internet space, people share conspiracy theories, half-truth and lies on the internet. Innocent people consume these contents as facts and then spread them further. Bill Gates is just a victim of the endemic problem of the 21st century which is Fake News.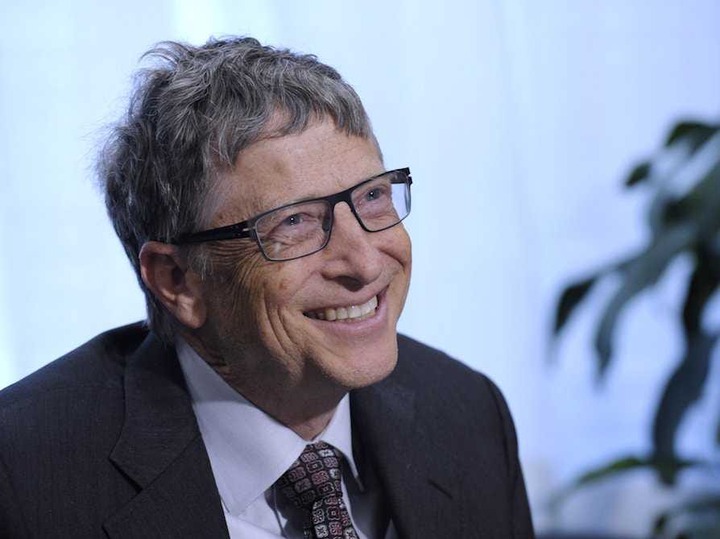 Bill Gates as a 'human angel'
The philanthropic acts of Bill Gates and Melinda, are so numerous that they might need a separate textbook to highlight them. 20 years ago, Bill and his wife donated $5 billion to establish the Bill and Melinda Gates Foundation. Through this foundation, Bill Gates donated $20 million for the construction of a university building. In 2007, Bill and his wife gave over $28 billion to charity. That year, they became the second most generous philanthropists in the U.S. The duo plan to donate 95% of their wealth to charity. In November 2017, Bill Gates promised to commit a total of $100 million to the treatment and research of Alzheimer's disease. Furthermore, the foundation has made available billions of dollars to the research of infectious diseases and HIV/AIDS.
Coming down to Africa, Bill Gates has donated a cumulative sum of $5 billion since 2000 to positive human causes. A March 2019 Forbes report stated that Bill and Melinda Gates Foundation spends $2 billion annually on Africa. That sum amounts to half of the foundation's budget.
On the issue of coronavirus, no private individual has contributed more money than Bill Gates. He has donated $305 million to coronavirus relief efforts and is anticipating to contribute a lot more. He has been reported to be sponsoring several researchers, scientists, and pharmaceutical companies in their search for a vaccine to heal the world.