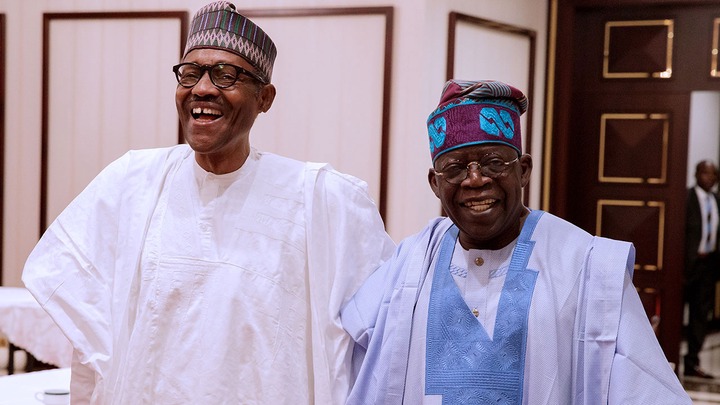 Picture: President Muhammadu Buhari and Asiwaju Bola Ahmed Tinubu
Forget about the flowery letters about democracy, good governance and party principles, as contained in the statements from Asiwaju Bola Ahmed Tinubu and the camp of President Muhammadu Buhari. There is fire on the mountain but it makes no sense for the parties involved to wash their dirty linens in public. They have to exercise restraints and douse the tension to prevent the events from escalating beyond control. A cold war is brewing and the level of distrust is unprecedented. A turbulent marriage is being forced to work; a party has achieved its aims and wants out.
I read the letter of Tinubu cautiously, he was so careful about admitting he is nursing a presidential ambition. He also tried not to deny it at the same time. He created distractions and diversions with the current twin events of economic crisis and coronavirus pandemic which have plagued Nigeria. The ouster of Oshiomhole is a great setback for Tinubu's political career at the national level. The potential emergence of Victor Giadom as the national chairman of the party will hurt him more than salt added to a fresh injury. Giadom reportedly belongs to the Rotimi Amaechi power bloc. Amaechi is a dogged fighter and an experienced politician who will be a hard nut to crack. The mantle of leadership has been taken far away from the reach of Tinubu except things change in the next three years. 2023 is still far away but politicians in Africa hate wasting time. They love to put favourable political structures in place for the sake of building on it.
There is a reason why the APC was plunged into crises. As a former chairman of the party, John Odigie Oyegun said, it all centres around the 2023 general elections. The different power blocs have been concerned about seizing control of the party to satisfy their interests of winning political power, using the platform of the APC. Oshiomhole was caught in this web and he ended up being a casualty alongside his loyalists.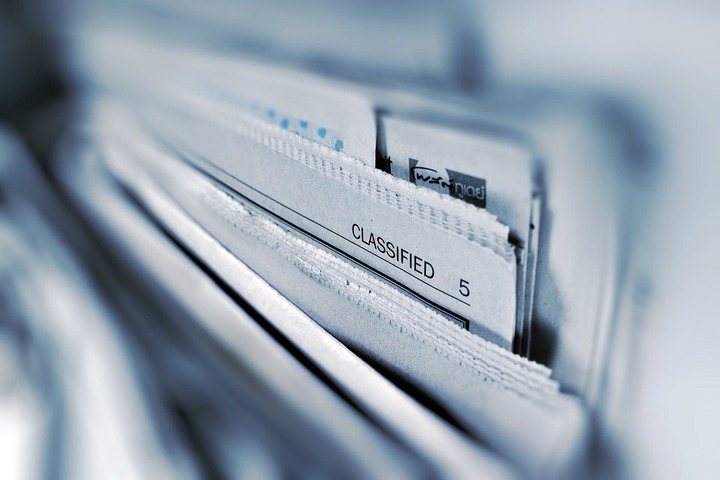 The battle for domination and safe positioning ahead of the year 2023 will not end. It has only just started and will take another dimension due to the desperate pursuance of selfish interests by party members, who want to outdo each other. Buhari seems to be taking sides already. If indeed he facilitated the emergence of Oshiomhole as the national chairman of the party, he could have thrown his full weight behind him once more. Why lose hope in him so fast despite his achievements? But he seems to have lost faith in him within a space of two years. He felt Oshiomhole had been compromised and was no longer needed. The decision of Buhari to dissolve the National Working Committee will no doubt leave a bad taste in Oshiomhole's mouth. The former Labour leader needed to bow out and reaffirm his loyalty to Buhari, at least on paper, because he knew he was already cornered with no escape route.
The exit of Oshiomhole can also be safely interpreted as a move to kill two birds with one stone. His removal which is targeted at repositioning the party will also affect Tinubu. This again might be an indication that the promissory note given to Tinubu about being made president in 2023 might be as fake as the roadside Balenciaga clothes. In real sense, nothing matters to Buhari anymore. He isn't returning for a third term in office. He has reached the top of his career in life despite his limited education. With his faltering health and coronavirus on a rampage, extended time in this world might be a mirage for him. He seems to be more concerned about exhausting the remaining years of his tenure and retiring to Daura, Katsina State to spend quality time with his cows. With that kind of mindset, Tinubu is of no value to him. He might not be saying this openly but his body language points to that direction. Let's face reality here, Tinubu and Buhari are different people. They have never been close friends. They were brought together by political interests; one party has achieved his aims and objectives and probably feels there is no need to continue with the union. Buhari might have interfered in the APC crisis out of intense pressure or for posterity sake. People at times just want history to favour them.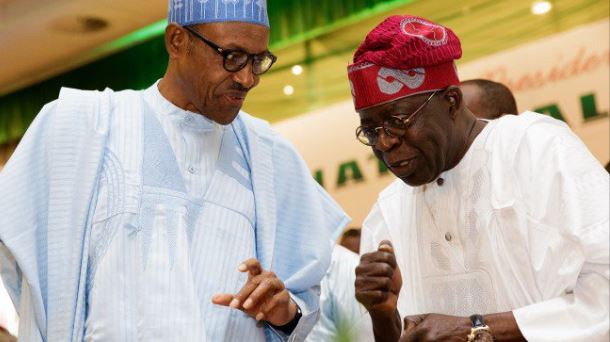 Buhari and the northern elites know the essence of power. They don't joke with politics and they use it to cover up for their economic deficiencies. They know that if power shifts to the South-west, it might never come back to the North in a long time. With the tight grip maintained by Tinubu over Lagos State since 1999, he could replicate such a feat at the national level if given the slightest opportunity. This will endanger the northern part of the country. Buhari will never want to take such risks. Tinubu can keep acting as if all is well as long as he wants, but the handwriting of uncertainties is written on his forehead. He seems to be adopting the strategy of playing the fool to catch the wise. Let's hope it works for him, but time is the best teacher. An intriguing political story is brewing and all I see is betrayal.
The poor masses should endeavour not to cry more than the bereaved in this case. This isn't about their interests; it is more about the ruling elites fighting over the spoils of war. How the general elections of the year 2023 play out will certainly reshape local politics. If it is not well managed, it might mar the APC as the members are already speaking in different tongues.
No matter how the drama ends, its a win-win for Buhari. He doesn't have much to gain anymore and I am not sure he has anything to lose either. He had already given up on his presidential ambition in 2011 after trying three different times. Providence only smiled on him when he decided to give it another go in his early 70s and things went his way.